Registrations for our Gathering in March are now open. This will be on the 3rd – 5th March and held at St Paul's Presbyterian Church in Kaikōura. Joining us for the weekend will be Hana Seddon and Dallas Harema. As part of the Gathering, Hana and Dallas will be engaging us in a kōrero about what it means for us to be honouring our bicultural commitment to Te Tiriti o Waitangi.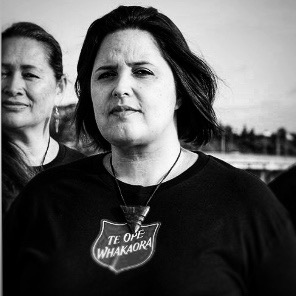 Hana Seddon
Hana is the Rotorua Salvation Army corps officer. A social worker by trade, she has been involved in full time ministry for the past 12 years. With the Salvation Army, she has been involved in Community Ministry, Reintegration Services, the Bridge Programme, Recovery Church, Emergency Services and Māori Ministry.
Hana is passionate about exploring faith and theology from an indigenous perspective and has facilitated many conversations about Tiriti-based leadership in faith communities. She also currently serves on the board of the Bible Society.
Dallas Harema
Dallas will be a familiar face to those who have worked in Youth Ministry in the Ōtautahi Christchurch region. He is a qualified supervisor and Strengths Coach and has represented Aotearoa New Zealand at the United Nations, as well as on the court with the NZ Men's Netball Team. 
Dallas is passionate about co-creating spaces and contexts that invite, challenge and deepen an authentic and real connection to the divine well of life, our roots, each other and ourselves. He is currently involved in ministry with Alpine Presbytery's Aranui project and has a particular interest in exploring theology, spiritual formation and faith in a te ao māori context.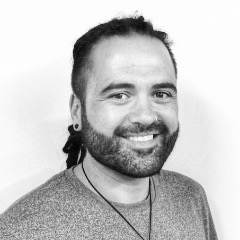 St Paul's Presbyterian Church
11 Deal Street, Kaikōra
$100 for the whole weekend
(all meals except breakfast included)
$50 Friday night only
(includes dinner)
$65 Saturday only
(includes lunch and dinner)
Friday 3rd March
3.00pm
Registration & Cuppa
3.30pm
Welcome & Karakia
Waiata
Reflection
4.00pm
Sharing Our Stories: St Pauls Presbyterian Kaikōura
4.20pm
Comings and Goings
4.35pm
Report from Presbytery Committes (P&F and HR) and Vote on Budget
5.30pm
Free time - explore Kaikōura
6.30pm
Dinner
7.30pm
Time with the AES and National Moderator
8.10pm
Closing Thoughts
8.30pm
Finish

Saturday 4th March
9.00am
Waiata
Reflection
9.30am
Report from Presbytery Committees (Resourcing incl Hanmer Project)
10.30am
Morning Tea
10.45am
Our Bicultural Commitment: Te Tiriti
12.30pm
Lunch
1.30pm
Our Bicultural Commitment (cont.)
3.00pm
Afternoon Tea
3.30pm
A Drawing Together
4.00pm
Induction Service for Martin Harrison
5.00pm
Free Time
6.00pm
Dinner

Sunday 5th March
10.00am
Sunday Service at St Pauls